Members
The consortium of the KERAAL project is composed of three partners: Telecom Bretagne, Generation Robots and CHRU Brest.
Staff members:

Sao Mai Nguyen (leader)
Myriam Le Goff-Pronost
Mathieu Simonnet
André Thépaut
IMT Atlantique is a top French engineering school, and has for long contributed to service technologies for the elderly, through its IHSEV research team from the Lab-STICC. The main research interests of IHSEV is computer science technologies to help the disabled and the elderly. It uses a living lab, and constantly works with doctors and care houses (EHPAD) to evaluate the impact of its technologies.

Staff members:
Jérôme Laplace

Damien Deguyenne
Founded in 2008 by Jérôme Laplace, Génération Robots is a leading European company specialised in service robotics and programmable robots. Based in Bordeaux, France, our company has a strong international orientation. Our two main activities are:
The distribution of programmable robots on a European scale with a focus on education, research, but also the Makers community, through its website http://www.generationrobots.com
The conception and implementation of advanced solutions for robots, with a focus in the area of industry and services, by a Professional Service-Robotics Engineering Department – affectionately known as the GR Lab –
This fast growing company has established itself as a major European player in the service robots markets, as well as a popular webstore for the makers, the education and research.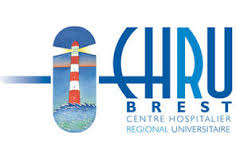 Staff members:
Olivier Rémy-Néris
Mathieu Lempereur
Beatrice Médée
The physical medicine and rehabilitation (PM&R) department of the CHRU (University hospital) of Brest is a 50 inpatient rehabilitation unit with a outpatient clinic. It is positioned in the center of the town that allow a very good access to services for patients. The major part of the department is a musculoskeletal rehabilitation unit used to involve in rehabilitation programs patients with all kind of back pains. A motion laboratory is integrated to the rehabilitation department that facilitates biomechanical evaluations of any kind of patients with movement impairment. The department has a good history of evaluation of high technology devices developed for rehabilitation and is used to conducting clinical trials.